2011.11.13
The new manifesto of my alter-ego YIIIX is now available on demand as self-released cassette tape with playtime of 45 minutes. Trance-gressive ritual evolution of Videl in these two spontaneous compositions. The track on Side A split in three titles, B Side is continuous twisted minimalistic ambiance. Recordings of bones, musique concrete, inhuman vox mantra.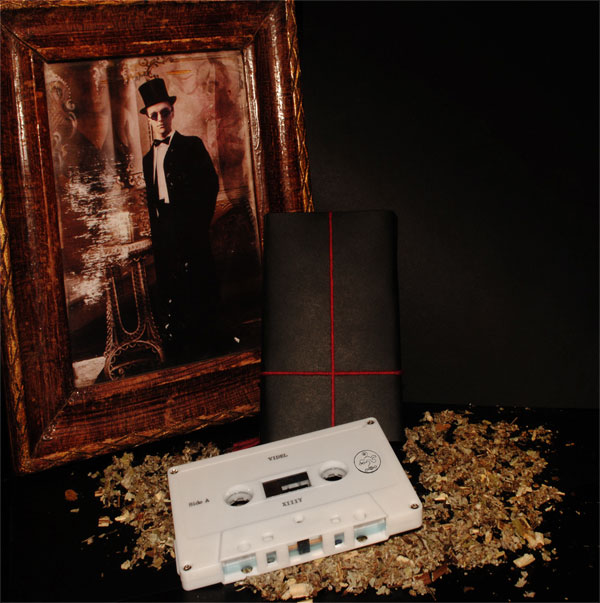 Titles suggest instant reflexions of inner self, as in the dull mirror, in the missing parts of reality and black holes of mind towards the bestial transformation in unconscious vortex.
Tape cover j-card printed on 220gsm cartridge paper with various drawings on the inner part of inlay, thus each tape is different. Hand numbered and not limited. Packed in clear plastic case tape and housed in wrapped black card with crimson thread. Available to order from myself and officially distributed by Section XIII·.·COMA.
Following works will be the Third Act, Seven Bridges of Königsberg collaborative work with M.P. and Nulio Teritorija: Abisaline Zona CD Book, scheduled to 2012.