2010.07.04
Last months were indeed intensive, I spent more time working in studio workshop, less on my individual acts. This is due to the end of academic year hassle as well as a small exhibition, which took place 18 – 28 of June in Staffordshire.
Two of my works found @ Wedge gallery, Lichfield, one of which is very personal video installation "Meditation I". Of all the hatred towards mankind this piece is isolation – journey towards self cognition, experiencing self-destructive meditation performed to submit self towards extinction.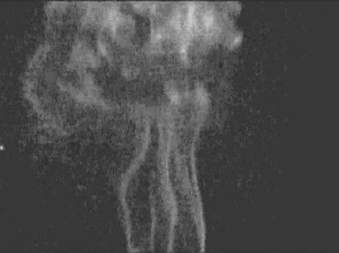 Another work is experimental self-portrait painting exhibited with ritual horror ambience ov D'Monique Velsmord and one of more recent composition, to produce subliminal sensory experience.
Currently I'm concentrated on preparing the packaging for Gate To Void album special edition; spending most of my time with series of kytonica paintings for Septyni Karaliauciaus Tiltai; as well as working with 8 intaglio prints to forthcoming Ignis Divine album.
Loneliness of the Universe Eternal third album delayed until uncertain future… my split with Gate To Void would most likely see the light later this year.
More news up to come soon…