2011.05.08
Through all this time since my last post and ever since the last muse met me on this abyssal path, I went through lot of changes.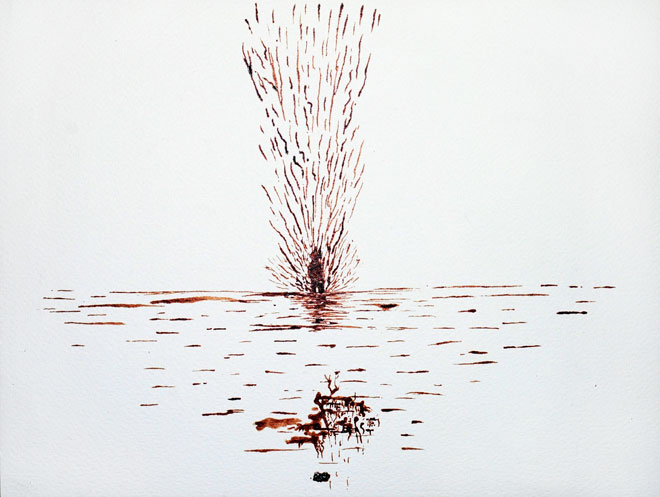 Graphic violence: Rise of the Beast [blood on watercolour paper]
For last 9 – 10 months or so I use to put myself out for help to others, sharing ideas and spreading the genius. For the first time I learned to trust on each other, I consider this to be big achievement, and am proud of working with 'em. Those living ones, how can they know they are not dreaming or already dead? How can I know anyone hears me? Thee Cult helped me to find my place, my very own path and proved I'm still alive. Ambitious ideas, small strugles, big problems – we went through all that. I give my all essence to Coma Sect XIII Foundation as it becomes new developing reality to me, a new shelter, and I will work in my best for achievement of greater goals we have set upon The Order.
Recently I have built another hidden corner of my works with slightly different purposes for existence. This corner contains most recent works done by myself under SXIIIC banner, and visuals dedicated to like-minded individuals and collaborators. Here tis thee sample ov recent graphic work – complete visual support and mainteinance on Perverse Misanthropic Rec.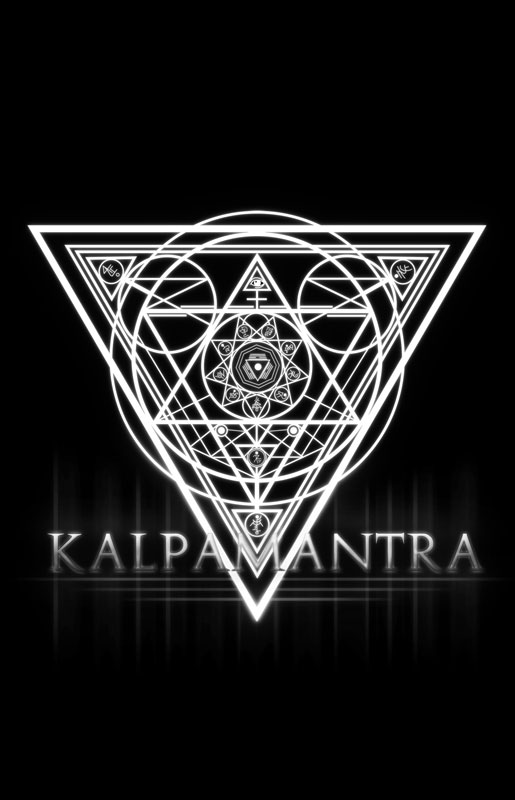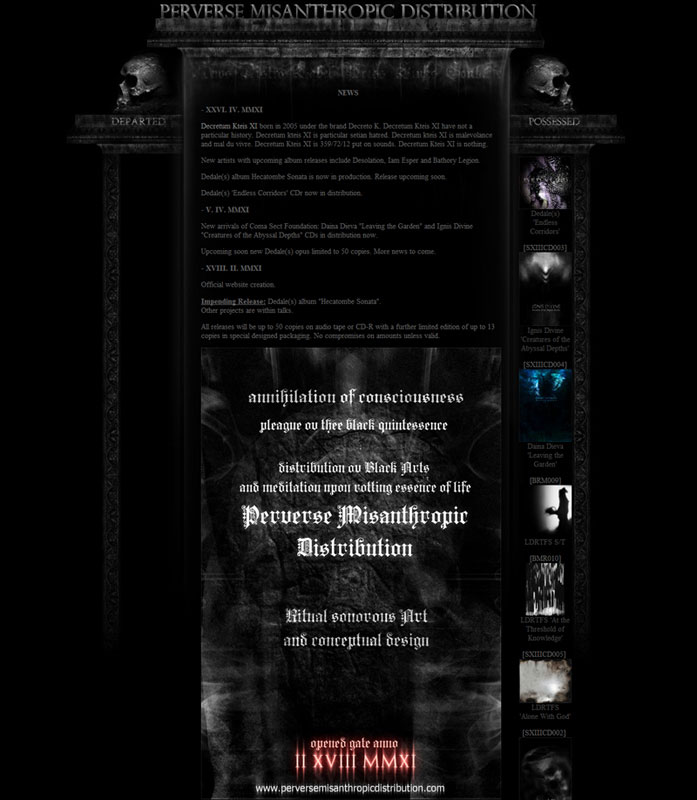 Symbolic development of identity for Kalpamantra, etchings, printmaking and artwork for Chris K. project Ignis Divine to reflect thee ambience of soundworlds in his highly atmospheric works on the Creatures of the Abyssal Depths; graphic design and crafted edition of boxes for Daina Dieva (with greater help of Daina self).
The logos, designs, websites graphics and visual language, if anyone needs – feel free to contact me.
www.videlvelsmord.com/portfolio
May Art work for Art, Death for Death. Fuck historical occultism shit – knowledge is meaningless if open solely to elite ones.
Relating to music, I'm out of equipment for now and put aside thee creation of everything personal (at least till I have complete upgrade). For all sounds in my head stay within myself, all voices turns into continuous weeping silence, and I no longer have will to expose my emotions, ideas and works. I put my thoughts through the ink, my soul through the paints, and yet still feeling sick of this world. The common reality accepted by mass population in this world, the order of things considered as real is the real regress; it has logic sense that for the most curious and unique individuals is a disaster of individuality, an annihilation of genius.
"A man is the less likely to become great the more he is dominated by reason: few can achieve greatness – and none in art – if they are not dominated by illusion." – Mr.Doctor [Devil Doll]
The abyss profound crushes hard as I become so senseless to every-thing in this world. Emotion-less…careless nights I waste. The destroyer of Desiring God, as if I'm lost and found only demons. Dreaming bout my own demise, the great cryptoscapism rite.
Heading towards depopulation, waiting for destruction of masses. Regret nothing but birth while in final flashes life revises, looking forward to collapse of mankind…Staring in the Eye of Death.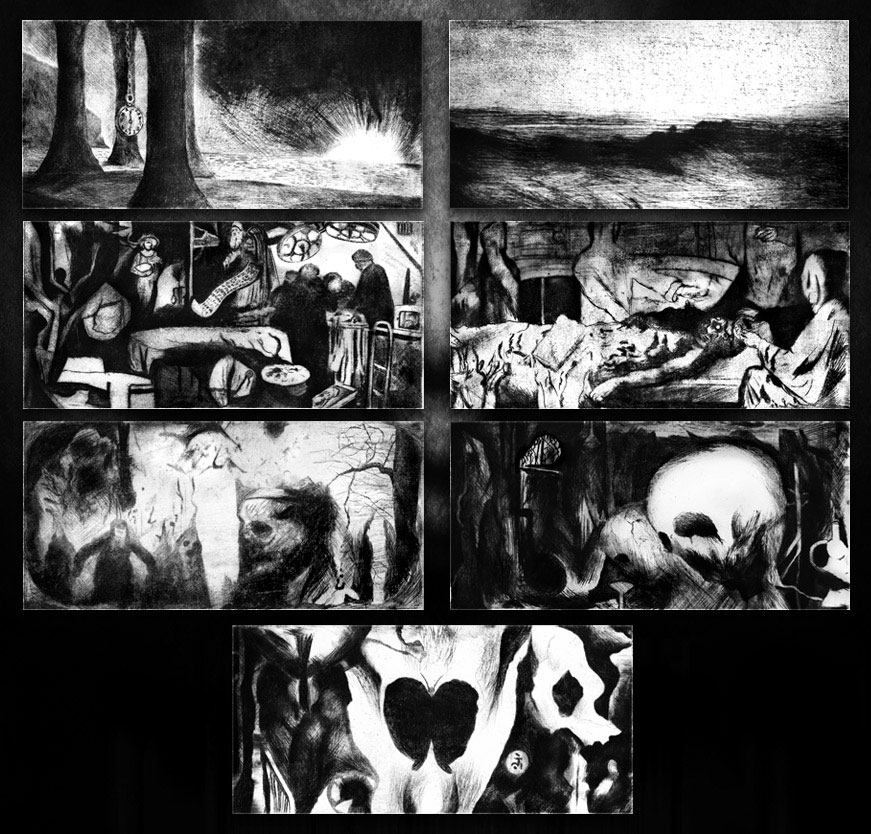 Graphic violence: 7 etchings for Ignis Divine album Creatures of the Abyssal Depths Special Edition.